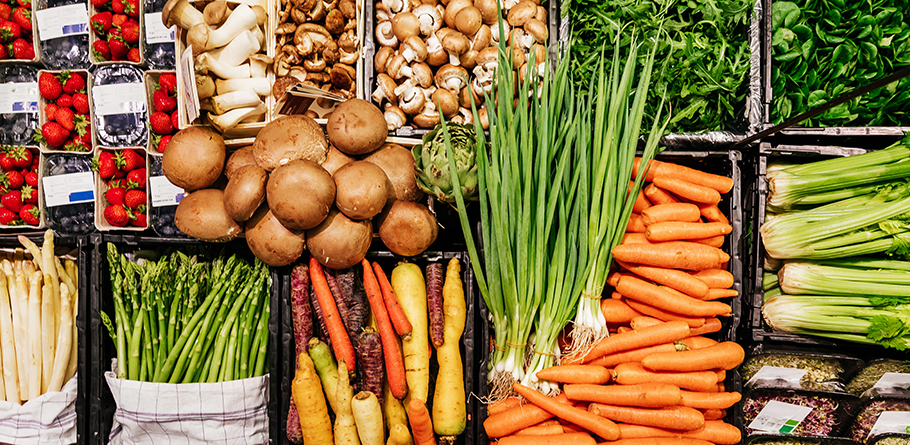 Consumers today are looking for healthy meal options and focusing on eating more plant-based meals. Many are also looking for ways to incorporate more protein into their meals and snacks.
In the 2019 International Food Information Council (IFIC) Food and Health Survey, 50 percent of respondents were interested in learning more about how to eat plant-based. Over the last 10 years, the second-most common change they made to their diets was "eating more fruits and vegetables1." At the same time, many are focusing on eating more protein as a way to control their weight; they feel eating more protein is also healthier2.
The US News and World Report "Best Diet" rankings listed three plant-forward diets as the best diets for Americans: the Mediterranean diet, the DASH diet and the Flexitarian diet3. All three emphasize eating more plants while including a variety of lean proteins like seafood.
The foods in these diets provide a plethora of nutrients that many Americans lack. They're rich in minerals like potassium and magnesium, antioxidants, fiber, and healthy fats like omega-3 fatty acids. Americans who follow these diets generally have lower rates of heart disease, hypertension and diabetes, and tend to weigh less than people who eat a more typical American diet.
Plant-based diets—focused on eating more plants and less meat and poultry products—still incorporate healthy protein sources. Plant-focused meals center on vegetables and whole grains, with a small portion of protein to complement them. Seafood, like StarKist® tuna and salmon, is an easy and delicious way to add healthy protein as a complement to plant-based menus.
While salad may be the first dish that comes to mind, grain bowls, lettuce wraps, or vegetables or fruits stuffed with a seafood salad, are also delicious meals that incorporate seafood. StarKist offers a variety of plant-focused, healthy seafood recipes that your institution can easily incorporate into your menus.
1Food and Health Survey. International Food Information Council. 2019 https://foodinsight.org/2019-food-and-health-survey/
2Protein: Consumers Want It, But Don't Understand It. Nielsen Insights. 9/18/2018 https://www.nielsen.com/us/en/insights/article/2018/protein-consumers-want-it-but-dont-understand-it/
3Best Diets Overall. US News & World Report. 1/20/20 https://health.usnews.com/best-diet/best-diets-overall