StarKist Co. is a food company that is focused on healthy, shelf-stable seafood products in the United States. An industry innovator, StarKist was the first brand to introduce StarKist single-serve pouch products, which include Tuna Creations®, Salmon Creations®, Kid's Creations™ and Gourmet Selects®.  As America's favorite tuna, StarKist represents a tradition of quality, consumer trust and a commitment to sustainability.  StarKist's charismatic brand icon, Charlie® the Tuna, swam into the hearts of tuna fans in 1961 and is still a fan favorite today.  StarKist Co. is a subsidiary of the Dongwon Group.
Our corporate headquarters are located at:
1875 Explorer Street, 10th Floor
Reston, VA 20190
571-441-8001
Our facility locations include:
Pago Pago, American Samoa
Guayaquil, Ecuador
StarKist's Parent Company, Dongwon Industries

Founded in 1969, Dongwon Group began as a fisheries business and branched out into various sectors including a strong food & beverage manufacturing arm, Dongwon F&B. Dongwon F&B now owns 75% of canned tuna market share in Korea. Dongwon Industries is one of the world's largest tuna catching companies with a fleet of 36 boats. Dongwon's world class fish procurement and processing capacity builds on StarKist's national brand recognition and distribution networks in the United States to bring world-class seafood to consumers worldwide. Dongwon Group also has a presence in the logistics, telecommunications and construction sectors. Visit Dongwon Industries at http://www.dwml.co.kr/eng.asp.
Our President & CEO
Chae-Ung Um, President & CEO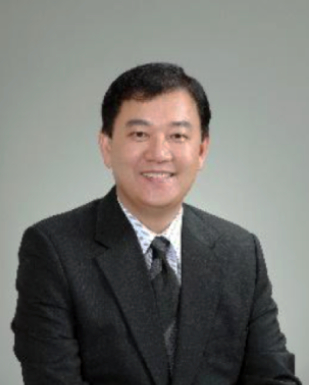 Chae-Ung Um is the President & Chief Executive Officer of StarKist Co., a socially responsible company that provides healthy and trusted protein products in the United States. An industry innovator with more than 4,000 employees globally, StarKist headquarters are located in Reston, VA, along with the company executive leadership team and more than 70 employees.
Before being named President & CEO of StarKist, he held the position of Corporate Senior Vice President of Global Procurement Strategy (Digital Procurement Transformation) & Strategic Sourcing/ General Procurement of LG Electronics Corporation. Previously, he handled cross-functional responsibilities in various areas of the company including Product Management, Sales, Field Service Operations, Six Sigma Champion, and Strategic Global Deal Maker. He has held Board positions for the Institute of Supply Management, and the ProcureCon Advisory Board, and has been recognized for his ability to maximize leadership potential in business management, strategic sourcing and supply chain management. Prior to LGE, Um held leadership positions with Westinghouse Company, Dade Behring, Inc (now part of Siemens), Merck & Co., and Praxair, Inc. (now part of Linde).
Um has a Bachelor of Sciences degree in General Engineering/ Foreign Area Studies in the Far East (Chinese) from the United States Military Academy at West Point, and an International Master of Business Administration degree with an emphasis in International Strategy, Finance and Business Administration from the Baldwin-Wallace Graduate School of Business. He also completed Michigan State University's Supply Chain Executive Development Program, and the LG Executive Leadership Program for Future LG Country/Business Leaders.
Um, who has lived and worked all over the world, including in the United States, Belgium, Japan, Germany, Australia, Singapore and Korea, enjoys traveling and sports. He resides in Northern Virginia with his wife. The couple have two adult daughters, and two granddaughters.