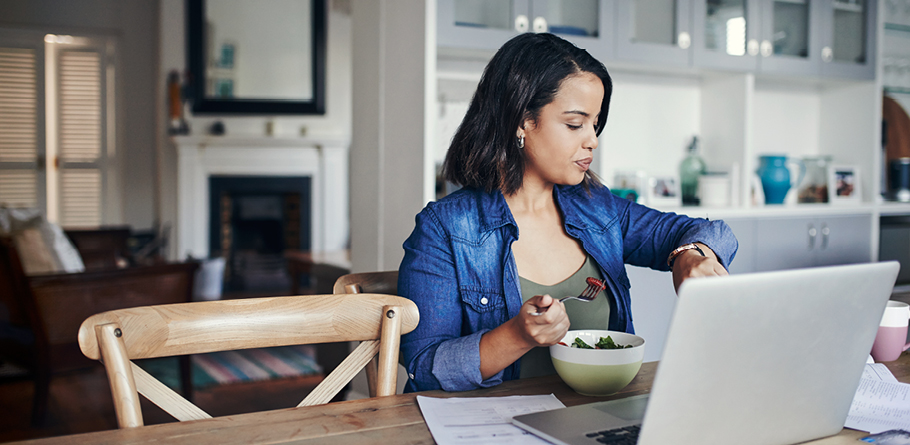 After a year or more of upheaval and challenges to daily routines, people are gradually heading back to the office for their normal jobs or back to school. While routines may be getting back to more of a normal pattern, it's possible that mealtime will continue to look very different for a while. Many consumers are continuing to shy away from eating in restaurants, are planning meals ahead, and are looking for more lunch and dinner options they can take and eat in their cars, at their desks or on a park bench while social distancing.
Foodservice and restaurant operators have risen to the challenge and gone from in-person dining to curbside pick-up and grab & go, and school districts have also been creative with their service. With the likelihood that this type of meal service will be continuing for a while, how can you continue to innovate and retain your loyal customers for the long haul? Here are a few ideas where StarKist® can help; you can also head over to our recipes for more, easy grab & go ideas.
Innovative Ideas for Grab & Go
Build-your-own easy meal kits:

A flatbread Buffalo chicken or tuna pizza kit with a pre-wrapped flatbread, a pouch of StarKist Chicken Creations® or Tuna Creations® BOLD Buffalo Style, and a packet of shredded cheese.
BBQ sliders: Slider buns, a pouch of Chicken Creations® Classic BBQ, a cup of coleslaw and bag of chips on the side.
A fish taco kit: Tortillas, a pouch of Salmon Creations® Mango Chipotle or Tuna Creations® BOLD Jalapeno, diced tomato and shredded cabbage, and crumbled Queso cheese.
Mac and cheese kit: a cup of macaroni and cheese, a pouch of tuna and some chopped broccoli or peas, and you have an easy-to-assemble and heat mac and cheese dinner.

Stock easy-to-grab, shelf-stable items by the checkout for last-minute pickups. For example, StarKist® Tuna, Salmon or Chicken pouches paired with packets of crackers or flatbread (and a fork), plus hummus cups with crackers or baby carrots. Don't forget individually packaged condiments to go with the meals!
Mix it up — Offer seasonal fruits and vegetables to increase your variety and give your customers an opportunity to try something new.
Talk with other local businesses and restaurants and look at co-branding and cross-selling opportunities. Add a bakery item from the bakery down the street or a soup from the deli next door. Helping our neighbors is one clear way to get through these tough times.
Add some spice — Consumers are looking for variety and a taste for spicy foods is on the rise. Consider offering an LTO option like a Spicy Tuna Wrap or Spicy Sriracha Tuna Flatbread.
Pack up a personal care kit with each grab & go item. Include a packaged "hand wipe," individually packed utensils with a napkin, a small bottle of hand sanitizer or antiseptic wipes, and a small bottle of water.
Don't forget a little extra treat, like a mint, cookie or piece of chocolate. Those are nice surprises that could help make your customers return for good.