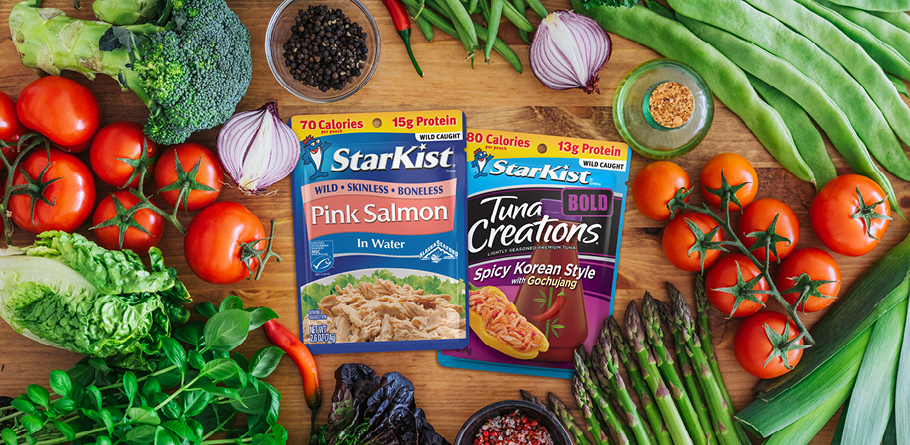 There are certain times during the year that consumers take stock and do a little "cleanup," and that often includes what they choose to eat. Springtime tends to be a time when many people do a little spring-cleaning, and this year will be no different. Consumers are paying even more attention to what they are eating, and many are making a concerted effort to choose more healthy foods. So, as you head into spring, it's a perfect time to take another look at your menus and grab & go offerings to see what you can freshen up.
Let's take a look at five quick ways to "spring-clean" your menus!
What's in Season? — Lighten up your vegetable choices with spring finds like peppery arugula or watercress, or fresh baby spinach, chopped asparagus, radishes and spring peas. Add them to breakfast omelets, mix them into rice or pasta dishes, or just add them to salads on your lunch and dinner menus.
Light Comfort — There will still be cool, rainy days and nights that call for light, but comforting, meals — especially this year! And with today's increased demand for takeout meals, a jazzed up — but easy to make — tuna melt, quesadilla or tuna cake is a great choice as a meal or appetizer. Tuna or salmon cakes are adaptable to a variety of menu options — in a sandwich, on top of a salad or on their own as a main entrée — and can also sub for a crab cake or burger.
Keep it Simple — New menu options should be easy for your staff to prepare — keep the recipes simple, using ingredients they are already familiar with to ensure success. Sometimes, just a quick flavor switch-up or ingredient swap is all you need to jazz up your menu offerings.
Freshen Up — Give your tuna salad or salmon salad a boost of fresh flavor by adding a splash of citrus just before serving. A squeeze of lemon or lime juice adds a burst of freshness to any salad, and a light salad dressing made with orange juice and olive oil makes a baby spinach or baby greens salad feel fresh, light and springy.
Grab & Go — Individual single-serve pouches of tuna, salmon or chicken fit perfectly with a grab and go concept for quick-serve restaurants. Make your own meal kits by packaging a single-serve pouch with rice, vegetables and fruit, or a green salad with pita bread and grapes. Large plastic cups filled with lettuce and salad fixings with a small cup of tuna salad on top are quick meals that are easy for workers to grab and take back to their desks. Larger containers also work for prepackaged tuna, and you can get creative with a variety of flavors. Korean BBQ tuna over mixed greens with grilled vegetables is an easy way to add contemporary variety to your takeout options.