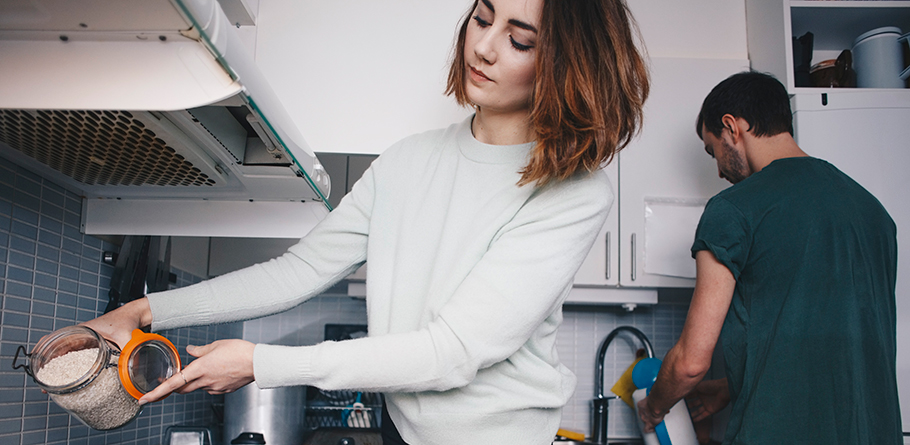 As many students head back to campuses this fall, their lives will likely feel unfamiliar. Similarly, many organizations and proprietors will be opening cafeterias and quick-serve restaurants—with social distancing in mind—but dining services will still look very different. Students will need additional options to prepare meals in their rooms or have options to grab and go.
Keeping students healthy will be of the utmost importance, so offering a variety of healthy options they can take with them, or easily prepare in their rooms or apartments, will be critical for food-service operations to maintain revenue streams.
Seafood is a nutrient-rich protein source. Tuna and salmon are excellent sources of vitamin D, B vitamins and the antioxidant selenium. All are nutrients that are important for maintaining health and supporting the immune system.
StarKist® offers many options, products and recipes that can assist you in planning for the fall semester.
Open a grab-and-go retail store

A selection of wraps and sandwiches, with fruit on the side
Boxed salads with tuna or salmon pouches
StarKist's NEW Tuna Creations Microwaveables would be ideal for a retail store

Lean protein, with vegetables and hearty grains
Can be eaten heated or unheated!

Boxed hot meals that can easily be reheated in dorm rooms
Pantry staples packaged together for a quick meal

Macaroni and cheese cups, a pouch of tuna and a can of mixed vegetables

An easy meal
A protein boost with vegetables

Tortillas, cheese and sliced chicken, or a pouch of chicken

Make a quick taco, wrap or quesadilla
Add a sauce to drizzle over the top
Add a piece of fruit for a healthy side

Individual rice cups with a single-serve pouch of Tuna or Salmon Creations; mix in dried fruit, nuts or seeds
At-home taco kits or lettuce wraps
There are numerous options for healthy food choices that meet every student's needs during this unique time. We are here to help!